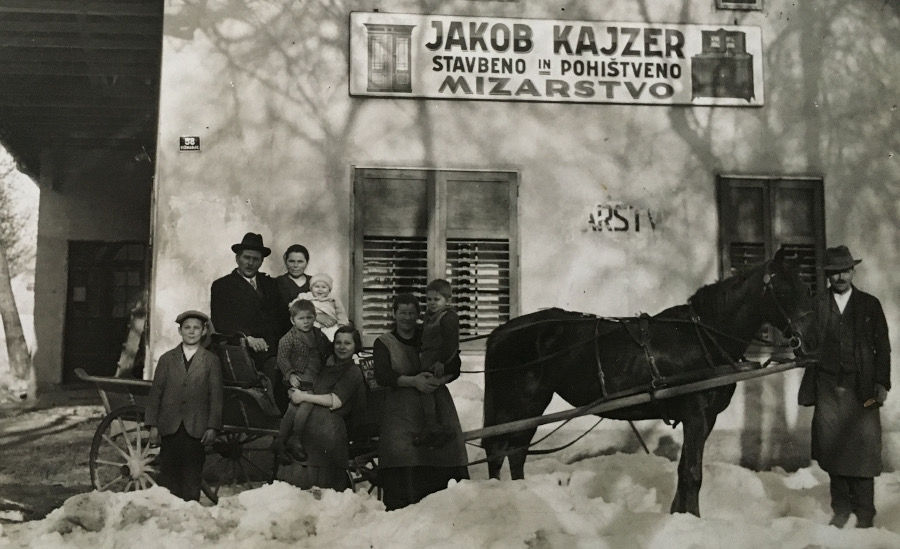 The history of the company goes back to 1909. In Vižmarje near Ljubljana, Jakob Kajzer started his carpentry trade and the history of the Kajzer carpentry began to be written.
He passed on his rich knowledge to his son Franc Kajzer Sr., who had honed and studied under the watchful eye of his strict teacher.
He continued his business career independently. He and his wife built a workshop in Šentvid- Ljubljano. At first, they built a house and underneath he prepared the workshop for the solid wood furniture manufacture. Due to the quality of work, more customers were returning and new ones were coming. The basement of the house thus became too small. With a great ambition to manufacture even more furniture, he built independent workshop premises in the immediate vicinity. His son and current director Franc Kajzer Jr. grew up in the workshop just like his father. During his youth, he had diligently gained invaluable experience from his father. In time, he stepped into his father's big shoes himself and took over the company. He renamed the trade to LesKa d.o.o.
He included a unique raw material (wood) and the family surname (Kajzer) in the name, and so LesKa was created.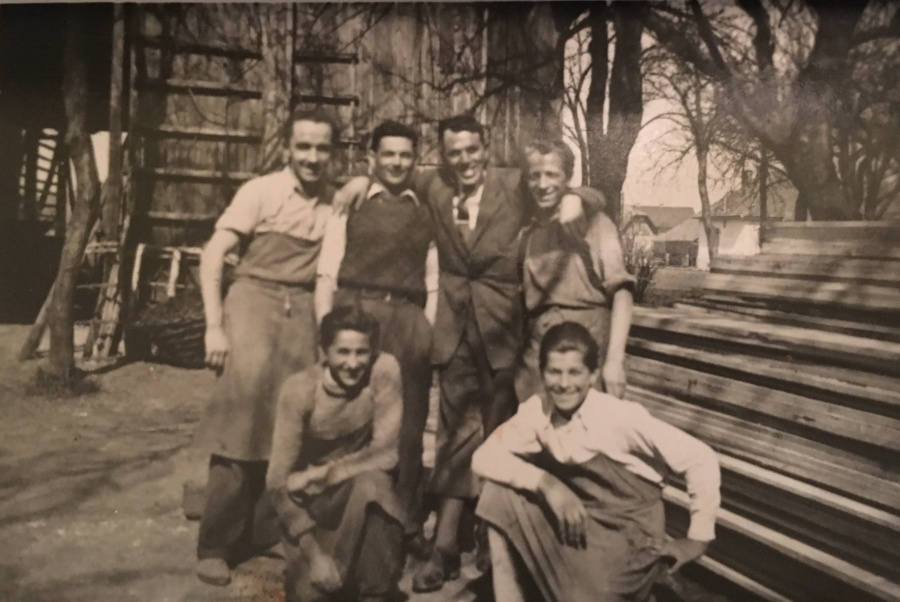 Over time, the premises in Šentvid nad Ljubljano became too small. Franc Kajzer Jr. has therefore decided to take the biggest step in the company's history so far.
In 2006, he bought land in the newest commercial area of the time, Komenda, and built a new, even larger workshop. The manufacturing plant moved to larger premises the following year. Now the company operates at 2000 m2 of workshop areas.
The company manufactures high quality furniture. It specializes in the manufacture of office furniture, hotel, pharmacy, school equipment and other custom-made luxury equipment.
After so many years of operation, the company knows what the furnishing of the space in which customers spend most of their time, both in business and in private world, means to them. Customers and architectural firms, with whom they have been creating exclusive projects for decades, also tell their story. With some of them they have been doing business since the very beginning. A living proof of product quality are customers who get in touch with the company even after 30 years to determine a new chapter in the company's history.